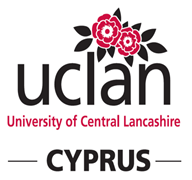 CO1806
Study & Research Skills
Important!
Please note that this page is informational, and does not replace the official Module Information Pack (MIP). All students attending this module must carefully read the MIP which can be accessed online via Blackboard.
Logistics
| | |
| --- | --- |
| Module leader: | Nearchos Paspallis & Irene Polycarpou |
| When and where: | Refer to the timetable (requires login) |
| Syllabus: | Refer to the Blackboard for the syllabus, assignments, etc (requires login) |
Module content
In this module students learn basic skills in reading, studying and researching the bibliography.
We cover the following aspects:
Finding, evaluating and presenting information (including report/essay format, refereed articles, opinion pieces, written and verbal presentation).
Note-taking
Writing: planning, structure, style, punctuation
Summarising
Referencing, plagiarism and academic crimes
Revision and examinations
Time management
Teamwork, planning, monitoring and control
Meetings, minutes and actions
Research and discussion on contemporary issues affecting users of technology and technological trends, including ethical/legal issues.
Learning Outcomes
The main objective of this module is to improve students' skills concerning study and research, both at an independent and group capacity. By the end of the course, students are expected to:
Use information sources and available technology to research a computing-related subject
Prepare and present a written and oral presentation
Produce summaries and make notes
Apply time management skills
Relate to and interact effectively with individuals and groups
Resources
Recommended textbook
Davies, J., Communication Skills: A Guide for Engineering & Applied Science Students, Prentice Hall; 3 edition (2010)
Additional resources
Cottrell, S., The Study Skills Handbook, Palgrave Macmillan; 3 edition (2008)
Zobel, J., Writing for Computer Science: The Art of effective Communication, Springer; 2 edition (2004)
Additional material (including lecture slides and hand-outs) will be available in Blackboard
Collaboration
Students are encouraged to study and learn in groups. However, individual assignments should be the result of their personal effort (unless group work is explicitly asked).
As a principle, you should follow Gilligan's Island Rule: you can discuss assignments with your classmates, but you should not take any notes (electronic or not) from these meetings, in order to be able to fulfil your assignment independently using your own undestanding of the lectures and the group meetings.
General rules
In addition to the general rules of the University, you should also respect the following rules:
Attending the lectures is mandatory.
Students should respect the right of their classmates to attend without disruptions or unnecessary interruptions and thus you should not arrive late (or leave early) unless absolutely necessary.
You are asked to respect the intellectual copyright legislation, concerning copying and using software and books (in electronic or print form).
Extensions to assignments will not be granted. In exceptional situations, you should consult the Year-1 Tutor.
Plagiarism is a serious offense. The University uses plagiarism detection software for all assignments and offenders are subject to the University's rules concerning plagiarism. More details about what plagiarism is (and is not) can be found in your MIP, which is available on Blackboard.