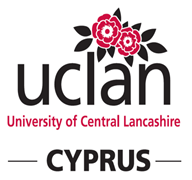 CO1605
Systems Analysis and Design
Important!
Please note that this page is informational, and does not replace the official Module Information Pack (MIP). All students attending this module must carefully read the MIP which can be accessed online via Blackboard.
Logistics
| | |
| --- | --- |
| Module leader: | Nearchos Paspallis |
| When and where: | Refer to the timetable (requires login) |
| Syllabus: | Refer to the Blackboard for the syllabus, assignments, etc (requires login) |
Module content
This module introduces students to:
Interactions between the stakeholders and analysts in the specification of information systems;
The techniques of information gathering and representation using appropriate tools and techniques;
The process of database design using normalisation;
The role of the Database Management System;
The design and implementation of robust database systems.
Learning Outcomes
By the end of the course, students are expected to:
Identify the various forms and sources of information available to the facilitator of a systems development;
Capture and document the information applicable to a basic problem definition;
Structure that information (using a standard method) in a form suitable for interpretation by a system designer;
Explain the concepts of 'system', 'analysis', 'design', and 'model';
Design, implement and evaluate a reasonably complex database system;
Appreciate the importance of involving users in the design process.
Resources
Recommended textbooks
Ritchie, C., Database Principles and Design, Thomson Learning; 3 edition (1 Feb 2008)
Additional resources
Ambler, S., Agile Modeling, www.agilemodeling.com (accessed 17 June 2013)
Object Management Group, Unified Modeling Language (UML) - Resource page, www.uml.org (accessed 17 June 2013)
Unified Modeling Language (UML) - Resource page, www.mysql.com (accessed 17 June 2013) Open Source database software : www.mysql.com (accessed 5/6/11)
Additional material (including lecture slides and hand-outs) will be available in Blackboard
Collaboration
Students are encouraged to study and learn in groups. However, individual assignments should be the result of their personal effort (unless group work is explicitly asked).
As a principle, you should follow Gilligan's Island Rule: you can discuss assignments with your classmates, but you should not take any notes (electronic or not) from these meetings, in order to be able to fulfil your assignment independently using your own undestanding of the lectures and the group meetings.
General rules
In addition to the general rules of the University, you should also respect the following rules:
Attending the lectures is mandatory.
Students should respect the right of their classmates to attend without disruptions or unnecessary interruptions and thus you should not arrive late (or leave early) unless absolutely necessary.
You are asked to respect the intellectual copyright legislation, concerning copying and using software and books (in electronic or print form).
Extensions to assignments will not be granted. In exceptional situations, you should consult the Year-1 Tutor.
Plagiarism is a serious offense. The University uses plagiarism detection software for all assignments and offenders are subject to the University's rules concerning plagiarism. More details about what plagiarism is (and is not) can be found in your MIP, which is available on Blackboard.